Coulter Partners expands to Asia-Pacific with new offices in Sydney and Singapore
Global Life Sciences search specialist, Coulter Partners is delighted to announce the opening of new offices in Sydney and Singapore and three key appointments. Steven Johnson joins as Executive Director in Sydney, while Martin Grindrod is appointed Director in Singapore. In London, Rob Sansom joins as Director to consolidate the international Commercial Pharmaceutical team, working alongside Anne-Monika Dürk, Gert Andersen, Dr Christoph Themel, Mark Sharp and recently appointed Hugues Petit.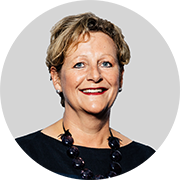 "It is a great pleasure to welcome Steve, Martin and Rob to the team, following a remarkable year of growth for the Life Sciences industry and for Coulter Partners worldwide. The goal for 2019 is to build our existing search work in Japan, Singapore and Australia into the wider Asia-Pacific region, including China, as well as to extend our knowledge and expertise of the commercial functions of big pharma through these high calibre appointments," explains CEO, Bianca Coulter.
Steven Johnson, Executive Director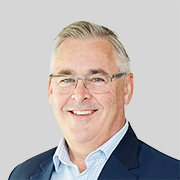 Steven will head the Sydney office and brings more than 20 years of executive search consulting experience across all of Asia, Australia and New Zealand. With a broad focus on C-suite and senior executive search across Pharmaceuticals, Medical Technology, Biotech and Public Health, Steven draws on extensive search expertise in general management and senior leadership roles for sales and marketing, technical, regulatory affairs, market access, medical affairs, quality, compliance, as well as enabling functions such as financial and human resources management.
Steven began his career in the pharmaceuticals industry in Australia, initially with Schering AG (now Bayer) in 1991, followed by Fisons UK Operations (now Sanofi). From there he went into recruitment in the UK and was hired to build a Sydney-based Asia Pacific Life Sciences practice from start-up across Asia and Australia. Steven holds a BA in Politics and History from the University of Queensland, and a Master of Management from the Macquarie Graduate School of Management in Sydney.
Martin Grindrod, Director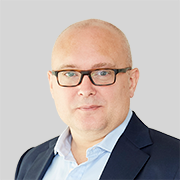 Martin will establish Coulter Partners' presence in Singapore, executing senior level global executive search for the Pharmaceutical, Biotech, Biopharma, CRO and Medical Device sectors and covering the spectrum of scientific and commercial roles. He draws on over 19 years' broad experience of international search and since 2006, exclusively for Life Sciences. Most recently Partner, Asia-Pacific for a leading global executive recruiter, Martin brings a substantial track record in global executive search across the region, with a recent emphasis on medical, clinical development, country general manager, quality and regulatory roles. A British native, Martin holds a BA in German with Business Studies from Swansea University and speaks fluent German.
Rob Sansom, Director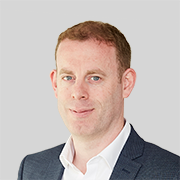 Rob will focus on C-suite, board and senior global executive search, covering medical, commercial and financial roles for Pharmaceutical, Biotech and Medical Technology companies. Bringing over 20 years' broad experience of Life Science search for early stage to mid and large cap international companies, Rob most recently opened the London office as Managing Director UK for a leading international search firm, before joining Coulter Partners in 2019. He has held Managing Partner and Partner roles with international specialist executive recruiters and draws on extensive commercial experience over 6 years in the pharmaceutical industry. Rob holds a B.Sc. in Biomedical Sciences from De Montfort University.