Coulter Partners opens Paris office and announces further global expansion
Global Life Sciences search specialist, Coulter Partners is pleased to announce the opening of a new office in Paris and another 14 appointments worldwide, during an extremely successful year which has seen group sales grow by 31%. Business in the US has grown by 165% since last year and this region now accounts for 45% of group sales.
Hugues Petit joins Coulter Partners as Client Partner in Paris, while Nicola Harding is appointed Executive Director in London. John Durkey joins the US team in Cambridge, MA as Executive Director and Gert Andersen is appointed Executive Director in Copenhagen. Additional team members have been hired in Palo Alto, Pittsburgh, Frankfurt and London.
Coulter Partners is also delighted to announce the promotion of Dr Kay Wardle to Managing Partner. With over 20 years' Life Science Search experience and extensive R&D expertise, Kay reflects, "I feel highly privileged to have been asked to join the management team at such an exciting time for both Coulter Partners and the wider life sciences industry. A key growth area for our business is the recruitment of senior R&D leadership roles in organisations which are truly pioneering the discovery and development of next generation therapeutics, diagnostics and technologies. Our growing global team of PhDs and MDs positions us well to deliver on these complex and challenging searches."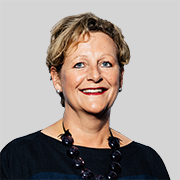 "It is a great pleasure to have Kay join the Managing Partners, with all her wisdom and experience, at this exciting time. Another remarkable year for the Life Sciences industry worldwide has driven further spectacular growth at Coulter Partners and we look forward to announcing new appointments in AsiaPac in the course of 2019. Meanwhile I welcome the latest shining additions to our stellar cast!" adds CEO, Bianca Coulter.

Hugues Petit, Client Partner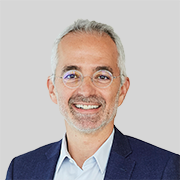 Hugues will head the new Paris office for Coulter Partners and draws on over 20 years' experience in international search, predominantly in Life Sciences. With a focus on C-suite, board and senior level search for the Pharmaceutical and Biotechnology sectors, he has a special interest in consumer health, oncology and R&D.
Most recently Hugues built the Life Sciences top management practice from the ground up for a leading executive recruitment firm. He brings substantial expertise in leadership consulting for international retained search firms, most recently as Group Managing Director and Managing Partner. With native French and fluent English, Hugues holds a Business Degree from the European School of Management, Geneva.
Nicola Harding, Executive Director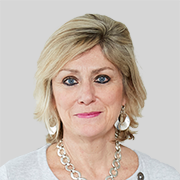 Nicola executes senior and board level global executive search across the Pharmaceuticals, Biotech, Med Tech and Consumer Healthcare sectors, with a strong focus on medical, clinical and commercial roles. Nicola brings extensive expertise in Life Sciences search, gained working for over 25 years with leading international executive search firms, including Korn/Ferry. In addition to her experience in global search, Nicola draws on five years in international sales, market development and medical communications in the global pharmaceutical industry and previously worked as a pharmacist in London Teaching Hospitals and in the Middle East. She holds a degree in Pharmacy from the University of Nottingham.
John Durkey, Executive Director
John's focus is senior level international search across the broad spectrum of commercial and scientific disciplines in the Biotechnology, Medical Devices and Pharmaceuticals sectors. John possesses over 20 years of experience in retained executive search partnering with privately held, emerging growth and global multinational companies. John brings substantial experience working across multiple sectors and geographies for leading global executive search firms and most recently with Harvey Nash, where he built the Life Sciences Practice in North America. John holds a Bachelor's Degree in Business Management from Purdue University.
Gert Andersen, Executive Director
Gert is engaged in C-suite and senior level international executive search for the Pharmaceuticals, Med Tech and Nutrition sectors with an emphasis on Market Access, Marketing, Medical Affairs, Regulatory Affairs and General Management. He draws on extensive experience gained over 20 years in the Pharmaceutical and Talent Acquisition/Management industries in Europe and North America.
Previously Gert spent 14 years in a wide variety of roles with Bristol-Myers Squibb and previously with Boehringer Ingelheim. He holds an MSc in Biochemistry from the University of Copenhagen and a BA in Business Administration from Copenhagen Business School.

Chief Operating Officer, Joe Coulter is re-elected to AESC Council of Europe and Africa.
As AESC commemorates its 60th anniversary in 2019, Joe Coulter has been re-elected to the AESC's Council of Europe and Africa. AESC councils play a critical role in combining regional expertise with global innovation on behalf of the association, ensuring executive search clients—no matter where in the world—receive exceptional quality and results when working with an AESC Member.