HR and Talent Leadership Pulse Survey
At their first HR Leadership Forum of the year in January, Coulter Partners launched the HR & Talent Leadership Pulse. This survey is designed for senior HR and Talent leaders globally in Life Sciences, Healthcare and Digital Health. Through 2020 we saw incredible transformations across organisations, with HR and Talent professionals leading the way. To support this community in 2021, Coulter Partners has created a pulse survey which will continue to run throughout the year and monitor developments.
The survey focuses on three key areas:
the external environment and the certainty this brings to forward planning
the changes to the organisation throughout this period, and
the changing talent and employee lifecycle focus
If you would like to be part of this community and take part in the pulse survey, please contribute here: TAKE PULSE SURVEY
The very latest findings from the HR & Talent Leadership Pulse survey are summarised here: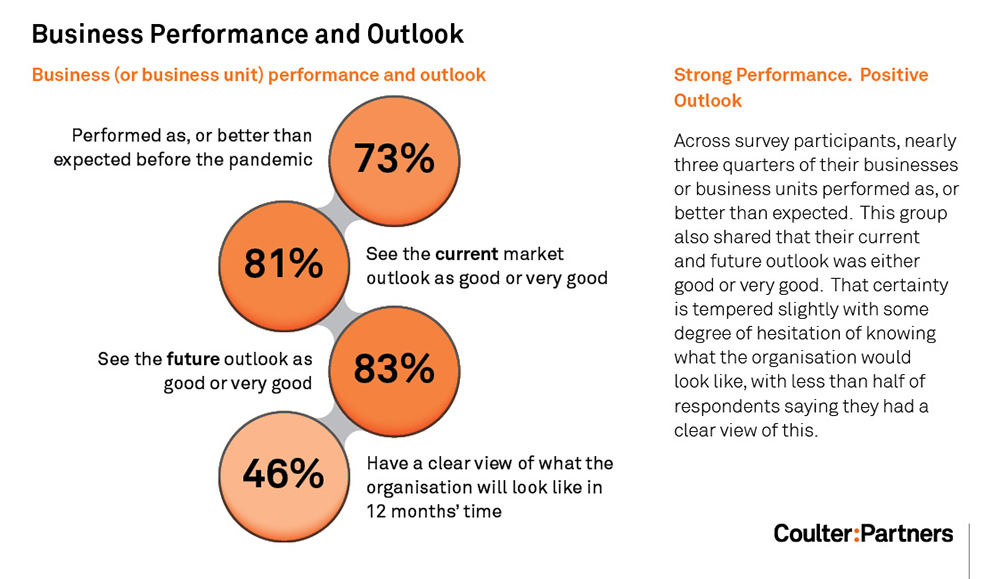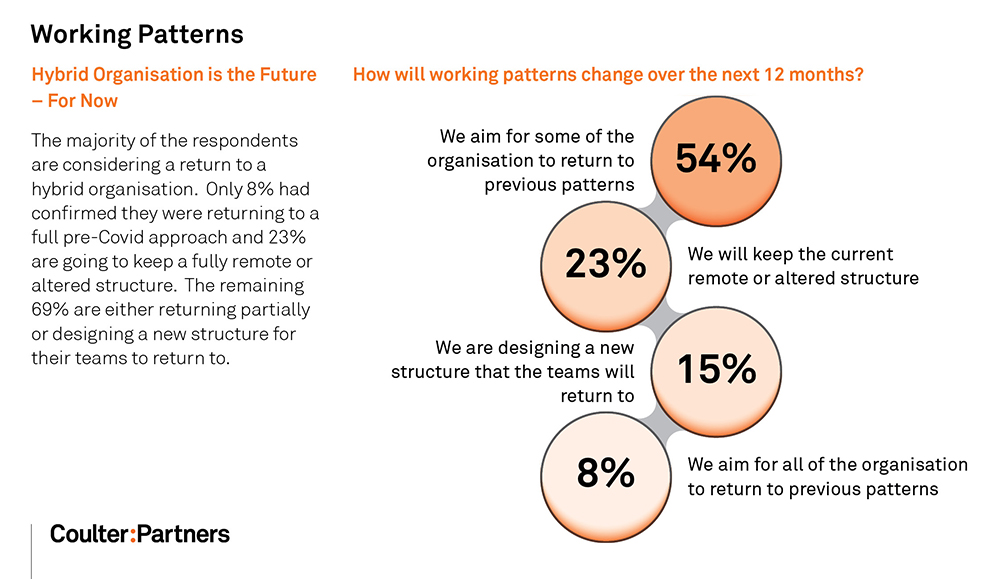 A New More Social Contract
Something the HR & Talent Leadership Pulse will track through 2021 is where the focus is increasing or decreasing, from employer brand all the way through to manager's ability to navigate these new ways of working. The three stand-out areas reflect this group focusing on the more intangible areas, and the areas where the most amount of personalisation and tailoring is needed. These are Highlighting and reinforcing the company culture (69%), Manager's ability to navigate new ways of working (65%) and Mental health and employee wellbeing (61%). This early data seems to point to a new, and substantially different contract between employee and employer, one which revolves around a deeper responsibility to the employee beyond pay and reward. Understandably, the areas that have had the focus taken away are in the early stages of the employee lifecycle, particularly Attracting new talent to the organisation or your employer brand, where just over a third of respondents are placing more emphasis. Finally, Learning and Development stood out as losing the most focus, with less than 1 in 5 HR and Talent leaders giving this more emphasis through 2020 and into 2021.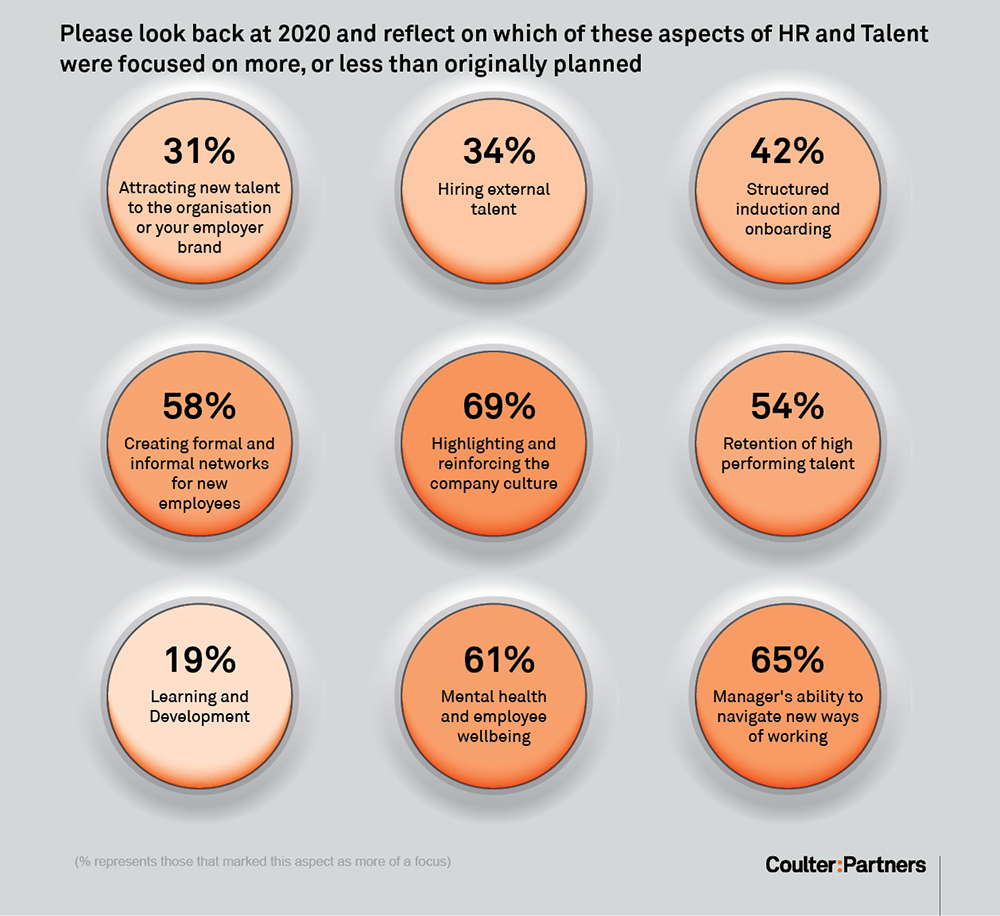 The Coulter Partners HR Leadership Forum was set up in 2020 to bring together the HR community to discuss key topics and share experiences among peers.
"Each month, Coulter Partners hosts a virtual meeting, bringing together HR leaders from early-stage businesses to global pharmaceutical companies. The aim of the forum is to share practical ideas as a group of HR professionals, creating a rising tide to raise all boats."
Ian Coyne Executive Director, Global Information and Intelligence