LEADERSHIP INSIGHTS SERIES - Dr Cornelius Maas, Senior Investment Manager at SHS Capital
Coulter Partners recently talked to Dr Cornelius Maas, Senior Investment Manager at SHS Capital about leadership hiring and Betterguards, a SHS portfolio company. Betterguards is pioneering smart technology to prevent joint injuries.
Coulter Partners: What are the main challenges around leadership hiring for the businesses you invest in at the intersection of medical devices and technology?
Cornelius Maas: Our goal is to find achievers. Experience, maturity and previous role are far less important than their power to convince people. In all three recent executive searches conducted for us by Monika and her team at Coulter Partners, the challenge has been to identify the most highly competent and convincing candidate, who has the passion to match. If they can convince us as investors, then they can also convince customers, cooperation partners and other stakeholders. They need to be invested in the mission and have the vision to succeed in our markets.
CP: When bringing talent into your organisations, particularly at CEO level, what do you look for and what are the hallmarks of people who are successful in these businesses?
Cornelius: Betterguards is a perfect example of how each evolutionary stage of a business influences the leadership hiring strategy. The company has developed what I consider a truly ground-breaking technology in the field of sport. As a start-up founded on a specific medical technology, certain competencies are needed at the very beginning. These are focused on technical expertise in the early days, but there comes a time when we as investors need to turn our attention to commercialisation. The technology is never the sole solution! We also need the proof of market potential when it comes to investing in companies and gaining ROI for our stakeholders.
In the case of Betterguards we needed to find the right person to deliver at this important commercialisation phase, who had the expertise to talk to people in a commercial setting. In Jocelyn Robiot we found the ideal CEO.
CP: Did you expect to find your new CEO in a big corporate like Adidas?
Cornelius: It is typical of senior searches that we have undertaken with Monika that we start with a strategy on paper and then when we are face-to-face with candidates, we recalibrate the role needs and develop in new directions. Monika can witness to how quickly all the candidates bought into the genius of the Betterguards smart technology and Jocelyn was no exception. He took a very short time to convince himself of the strength of the business case and see the potential for leveraging his own networks to commercialise.
Responsible for innovation and for screening potential start-ups at Adidas, Jocelyn demonstrated a great instinct for what works. He was also involved in the integration of the boost sole technology for Adidas. Beyond the skill in identifying future brand winners, what most impressed us was this all-important expertise in product commercialisation and mass marketing. Now we are talking to brand partners and collaborators to take Betterguards' great innovation forward.
CP: Please can you tell us more about this highly innovative smart technology for joint protection and explain why you see this as so ground-breaking for the world of sport?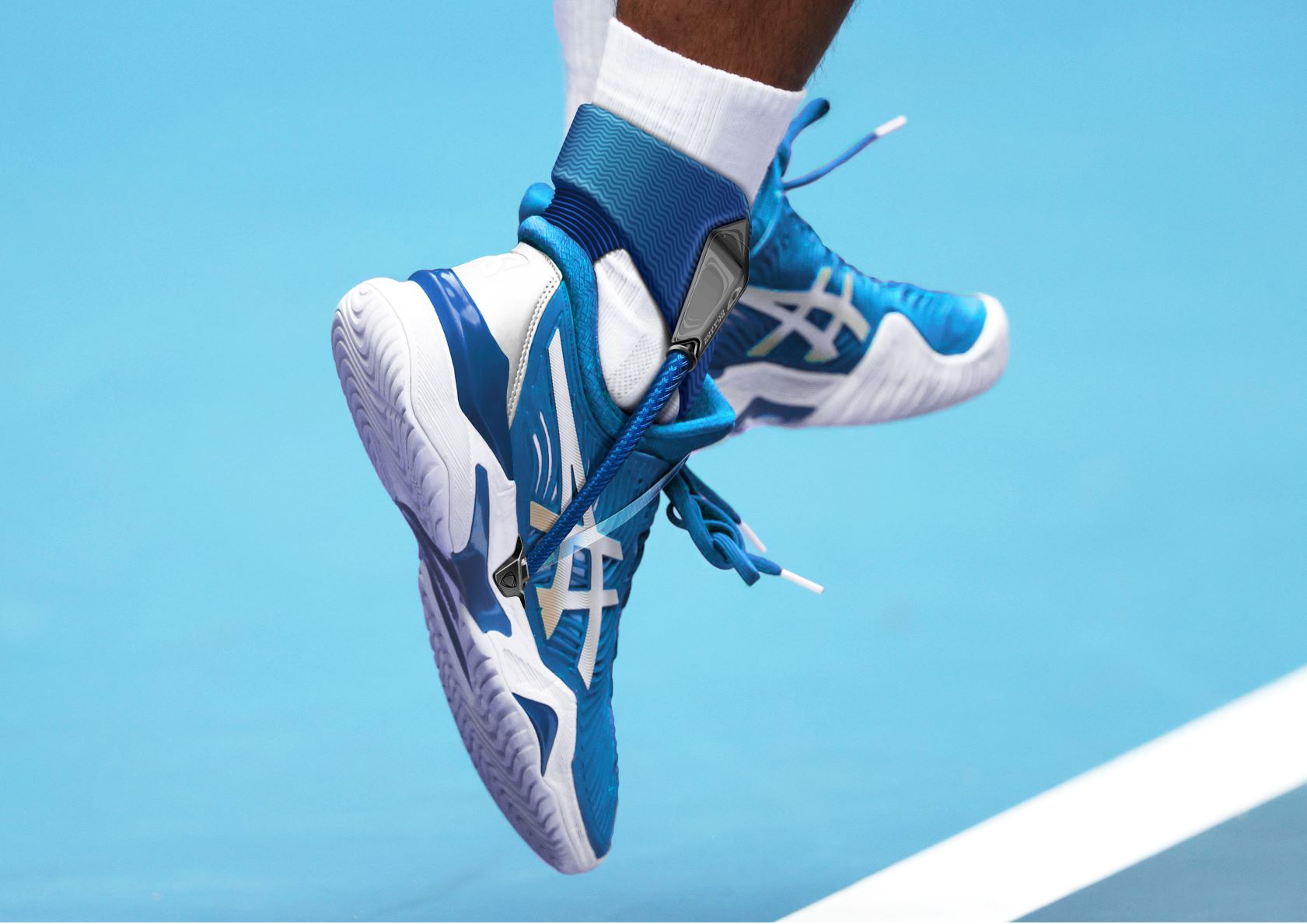 Cornelius: As a former professional athlete in the national handball league, I am personally invested in this performance enhancing smart technology. Ankle injuries are a serious problem for many athletes and while the body may repair itself quickly, trusting in that ankle again can bring longer term mental stresses and strains. Conventional ankle supports are often rigid and don't permit freedom of movement. Betterguards has the only technology which combines both reliable protection and maximum flexibility in a support or shoe.
Our deal flow and the market include many "me better" technologies but finding that one in a million ground-breaking idea is extremely rare – Betterguards is one of these!
CP: Are you seeing an increase in talent moving from big corporations to start-ups in Germany? How would you describe the present dynamic?
Cornelius: The picture is gradually changing in Germany, but the start-up culture is still quite different from that of the US, where this sort of movement of talent is far more frequent. I would estimate that eight out of ten of the best senior executives in the US would choose a dynamic entrepreneurial start-up over a large corporation, in order to have a real influence and write their own story. In Germany, it has taken us longer to recognize the impact such a career move can make, but we are perhaps beginning to catch up with the UK, whose start-up culture has followed the US' lead. I am encouraged to see someone like Jocelyn developing his career in this way – writing his own story and believing in the promise of building a new brand leader.
CP: With your strong interest in innovation, do you see Betterguards in your portfolio more as a tech or healthcare company?
Cornelius: It really comes back to the question of phase of development. Betterguards was a technology company, but now becomes a branded business. Our next step is to bring the leadership team, co-investors and collaborators together for this next phase. We are right now in the thick of brand partner relationship building and are negotiating several contracts in this dynamic market. Convinced on the one hand by the great work of our team which has brought us this far and on the other by the new leads and commercial skills brought by Jocelyn, big corporates are now recognizing that innovation mainly comes from outside their organisations. They see ever more clearly the advantages of a fit between a young and dynamic start-up on the one hand and the marketing power of big corporate on the other.

About SHS Capital:
SHS Capital is based in Tuebingen, Germany, and invests in medical technology and life science companies with a focus on expansion financing, changes in shareholder structures, successor situations as well as MBO/MBI. SHS holds minority as well as majority interests. The company was founded in 1993 and has since gained extensive experience as an industry investor which supports the growth of its portfolio companies through a network of partnerships regarding the introduction of new products, regulatory issues or entering new markets. The SHS fund's European based investors include pension funds, strategic investors, funds of funds, family offices, entrepreneurs and the SHS management team. The AIFM-registered company invests up to €30 million in equity capital and volumes exceeding this amount are implemented with a network of co-investors. SHS is currently investing from its fifth fund which received capital commitments of more than €130 million. Further information: www.shs-capital.eu/en