They did it!! Congratulations to Samantha and Mat, for completing the London Marathon 2019
In April 2019 Samantha Bower and Mat Rosso, two of Coulter Partners' Pittsburgh team, ran far from home in their first London Marathon in aid of London based charity, Kith and Kids. Samantha came home in a truly athletic 2 hours and 57 minutes and was the 81st woman to cross the line!!! In his first ever marathon, former US professional figure skater, Mat completed the race in 4 hours and 40 minutes.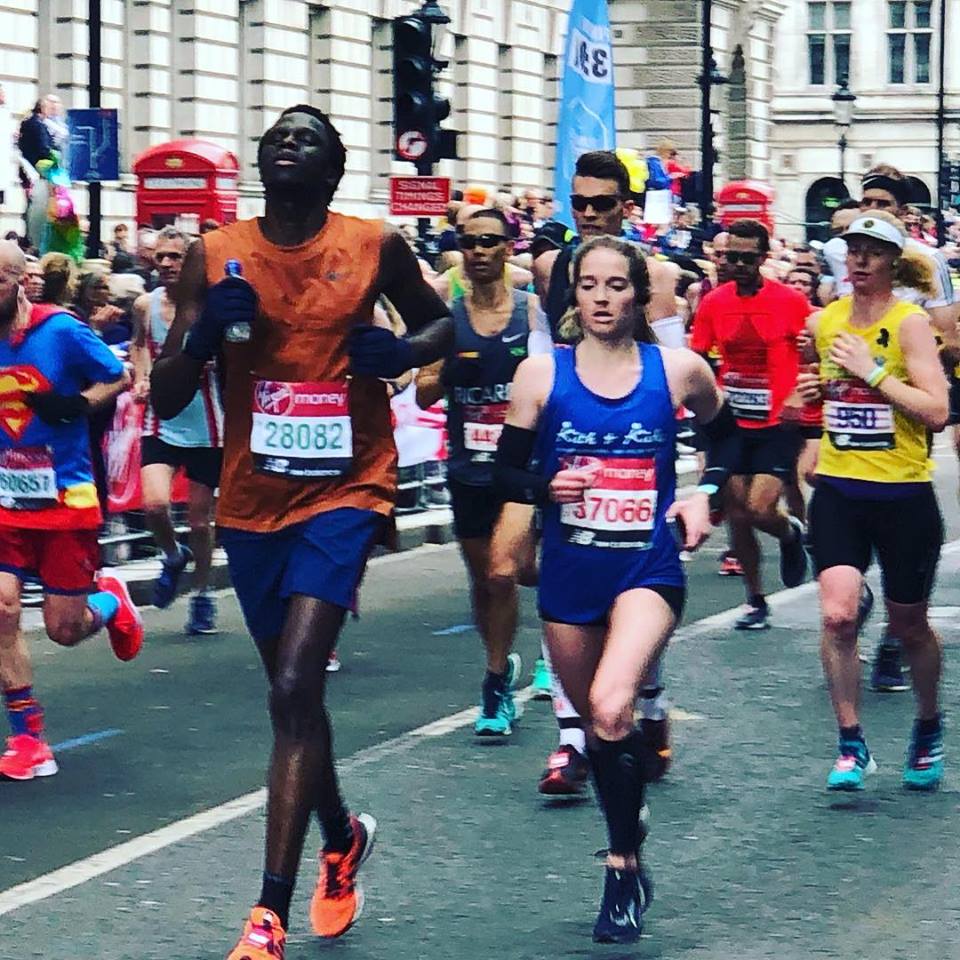 Over the past 12 weeks, Mat and Samantha have been hitting the pavement, sometimes begrudgingly, in the cold, dark Pittsburgh mornings or wearily after a day filled with updates, reports, and interviews. The hardest part for both has undoubtedly been finding the motivation for their long runs. Mat, who was training for his first marathon, initially detested how these stole time from his weekends. He embraced the hours of solitude, however, to become motivated by his personal progress, encouraged by the growing mileage and pace each week.
Samantha, on the other hand, opted for seeking training partners to give her companionship and motivation while exploring the beautiful scenery of Pittsburgh. Despite their different ways of approaching the training, Mat and Samantha kept one another accountable, often calling one another before and after runs, to celebrate their victories and build towards the exuberance of April 28th.
Exhausted but exhilarated, they are now enjoying a lot of post-race carb-loading with their favourite foods: A Big-Mac for Mat and a pint of Ben and Jerry's for Samantha…
Over a thousand dollars raised so far!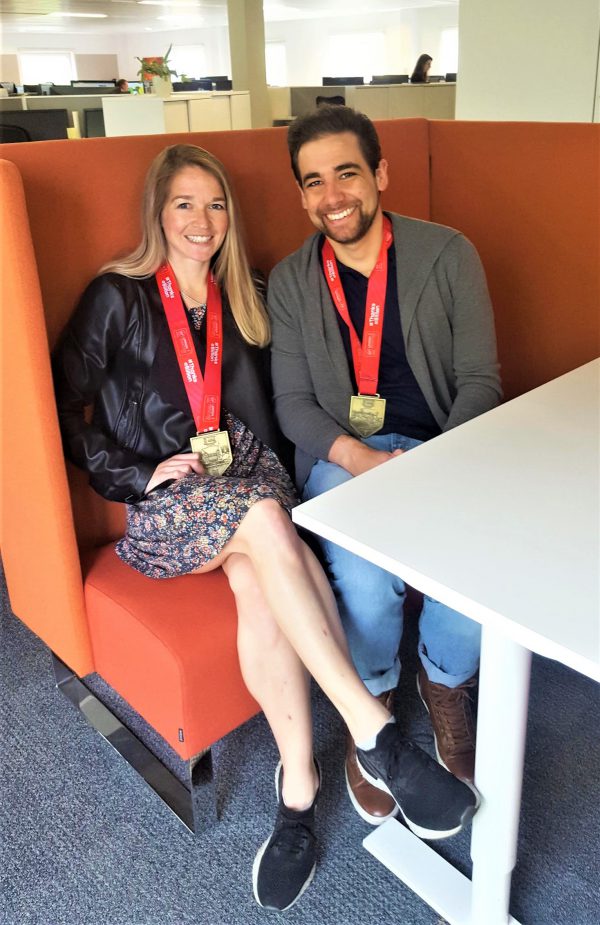 Proud medal winners, Mat and Samantha are raising funds for Kith & Kids, a charity which supports families who have a son or daughter with autism or a learning disability (many also have a physical or sensory disability) to overcome their social isolation. Kith and Kids provide a variety of volunteer-supported projects and services, offering opportunities to learn new skills, make friends, go out and have fun. They give quality training to hundreds of volunteers throughout the year who support their projects and provide a vital link between participants and the wider community. A Family Support Service helps parents and siblings by introducing them to other parents and siblings as well as providing individual information and support. An Outreach Service provides information, support and training to families, carers and organizations.

Should you wish to support Sam and Mat in their fundraising efforts please visit their page here:
https://www.justgiving.com/fundraising/cpna-pittsburgh