Vice President, Clinical Operations appointed for Incysus Therapeutics
Coulter Partners was delighted to partner with Incysus Therapeutics to secure the appointment of Melissa Beelen, as Vice President, Clinical Operations. Incysus Therapeutics is a biopharmaceutical company focused on delivering an innovative gamma-delta (γδ) T cell immunotherapy for the treatment of cancers. Ms. Beelen will be responsible for leading clinical operations, a key role as Incysus recently announced that the U.S. Food and Drug Administration (FDA) has approved an Investigational New Drug application (IND) for a second clinical study.
"We are pleased that Ms. Beelen has joined Incysus at this key phase of development and thank the team at Coulter Partners for their outstanding professional support in achieving this appointment," said William Ho, Chief Executive Officer of Incysus. "Melissa's more than two decades of experience in drug development and clinical research will be invaluable as we take the next steps to develop commercially viable and effective allogeneic cellular immunotherapies for the treatment of cancer."
Ms. Beelen has over 25 years of drug development experience in oncology and clinical operations across the large pharmaceutical, contract research organization (CRO) and biotechnology industries. She has a proven track record in guiding oncology assets from first-in-human studies to New Drug Application (NDA) submissions and has effectively led multiple programs while providing direct line management functions.
"I am excited to have the opportunity to work with the passionate and driven team at Incysus," said Ms. Beelen. "Helping bring new therapies to cancer patients has been incredibly important to me during my work in oncology drug development over the past 25 years. I look forward to bringing my clinical and operational experience across multiple tumor and cancer types to the Incysus team. Bringing this ground-breaking therapy to patients will potentially provide a valuable option in the treatment of their diseases."
Before joining Incysus, Melissa served as Senior Director of Clinical Operations and Interim Head of Clinical Operations at Epizyme, Inc., a Cambridge, Massachusetts located biotechnology company developing epigenetic therapies for the treatment of cancer. She moved to Epizyme in 2015 from Quintiles (now IQVIA), the CRO, where she managed a large program for Eisai Oncology that moved six assets into Phase 2 programs. Earlier in her career, Melissa worked with Glaxo Wellcome as a Study Manager and later GlaxoSmithKline (GSK), following the merger, as a Clinical Scientist in the Clinical Pharmacology and Discovery Medicine group where she helped bring lapatinib (TYKERB®) through a successful NDA and ultimately to patients. She left GSK as a Clinical Program Manager, responsible for additional oncology programs including trametinib (MEKINIST® – a MEK1/2 inhibitor) and dabrafinib (TAFINLAR® – a BRAF inhibitor). Melissa started her clinical career in 1992 as an Oncology nurse at Duke University Medical Center in the division of Oncology/Bone Marrow Transplant.
Ms. Beelen holds a B.S. in Nursing, focused in oncology/hematology and bone marrow transplantation from the University of North Carolina at Chapel Hill and a B.S. in Zoology with a Minor in Genetics from North Carolina State University.

About Incysus Therapeutics, Inc.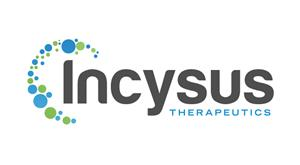 Incysus is focused on delivering a novel off-the-shelf cell therapy for the treatment of cancer. By using genetically modified gamma-delta (γδ) T cells, the Company's technology addresses the challenges that immunotherapies face targeting cold, low mutation cancers. Incysus' immuno-oncology programs include activated and gene-modified adoptive cellular therapies that protect cells from chemotherapy and allow novel combinations to disrupt the tumor microenvironment and more selectively target cancer cells. Since the Company's inception in early 2016, Incysus has received approval of two Investigational New Drug applications (IND) and has initiated several cancer programs in early pre-clinical stages, including a checkpoint combination program. The Company's first program is targeted to leukemia and lymphoma patients and its second program is targeted to the treatment of patients with newly-diagnosed glioblastoma (GBM). In collaboration with our academic partners, including the University of Alabama at Birmingham (UAB), Incysus has advanced its technology and expects to begin both Phase 1 trials during 2019.