The Coulter Partners Summer Party 2019
A magical evening celebrating our work together…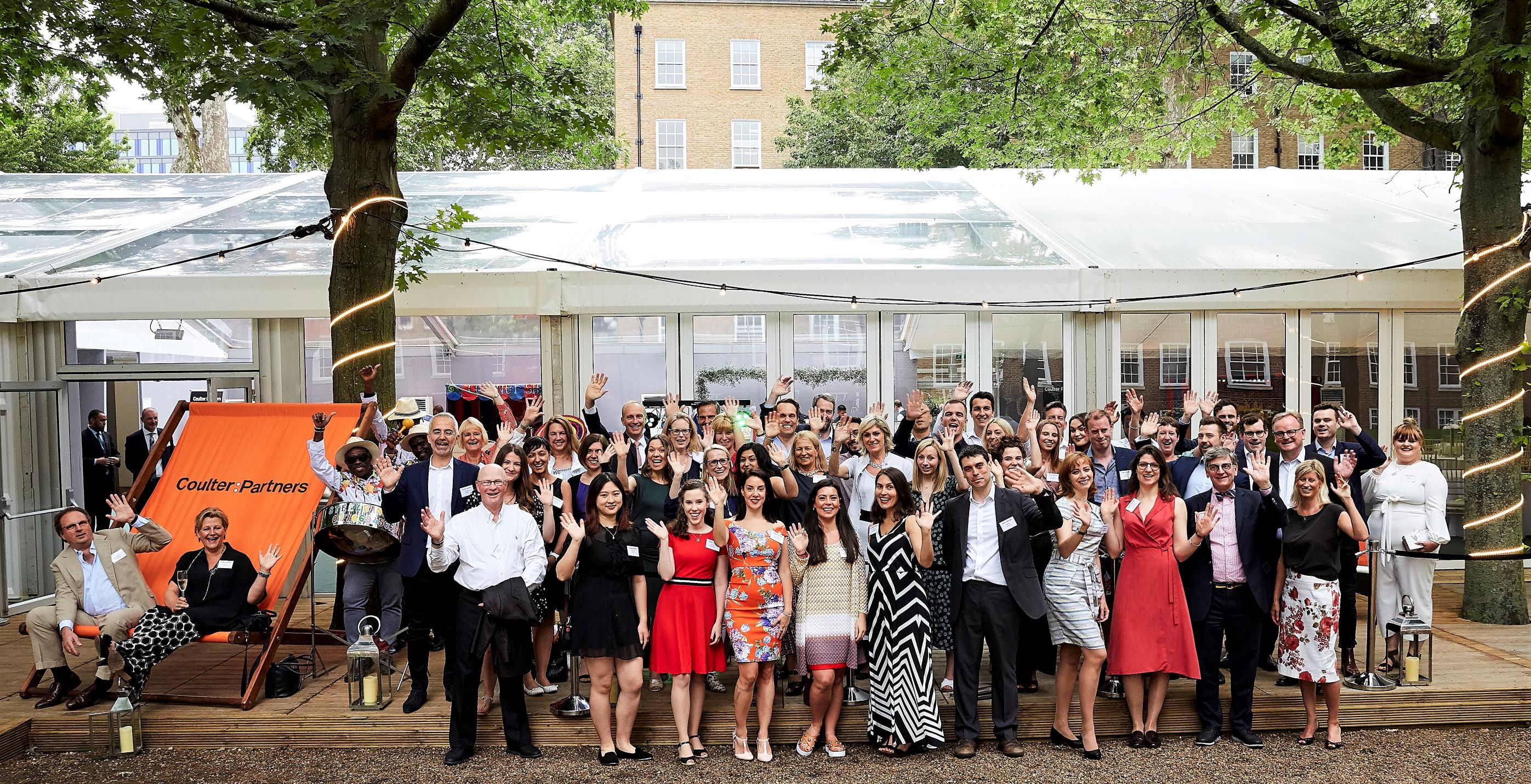 On June 25, Coulter Partners hosted around 200 guests for a sparkling Summer Party in the beautiful gardens of the Walks, Gray's Inn, London. International clients and colleagues joined the London team in the big marquee to enjoy a convivial evening of music, magic and fairground entertainment. Threatened thunderstorms were kind enough to stay away.
A big thank you goes out to all our guests for joining in the fun and generously helping us raise over £2,000 in the raffle for Kith and Kids, a London based charity that provides activities, opportunities, information and support for people with a learning disability or autism, and for their parents and siblings.
For more information about their programmes please visit: www.kithandkids.org.uk

Together with London Marathon monies raised by US team members, Mat and Samantha in April and matched funding from Coulter Partners for the Party Raffle, Kith and Kids has now benefited to the tune of over £7000 to help with their summer camp and Employment & Life Skills Project. Congratulations to all involved!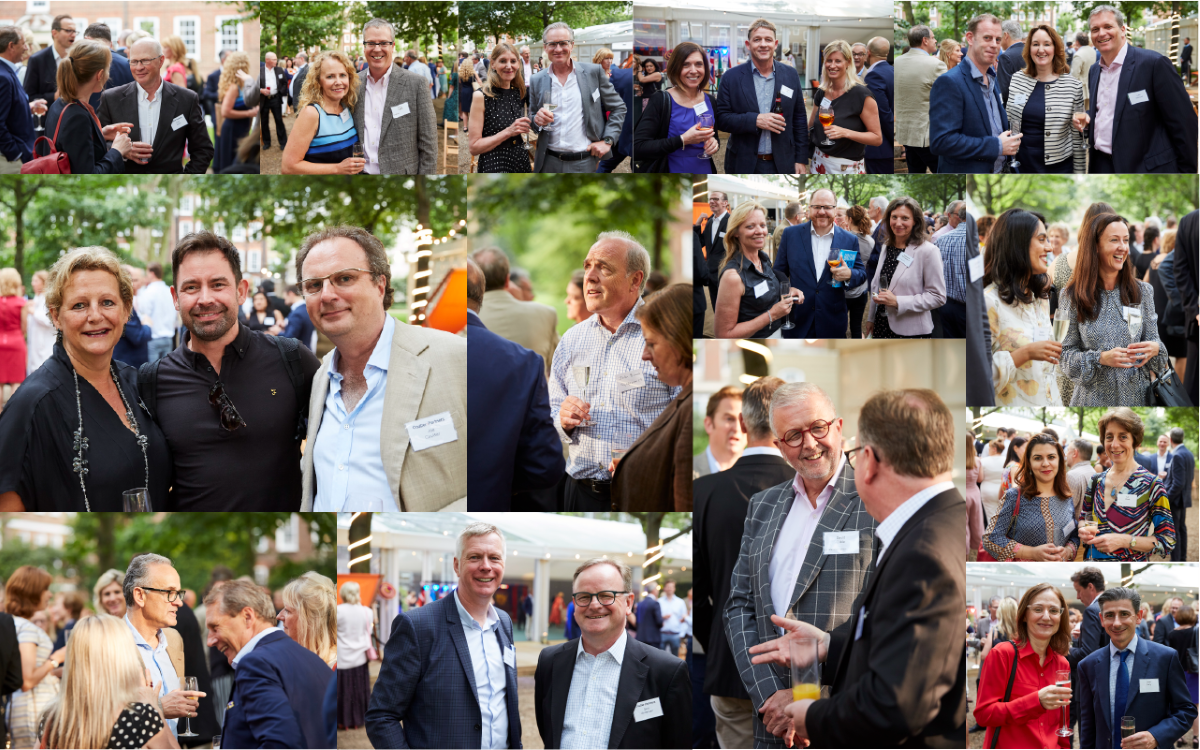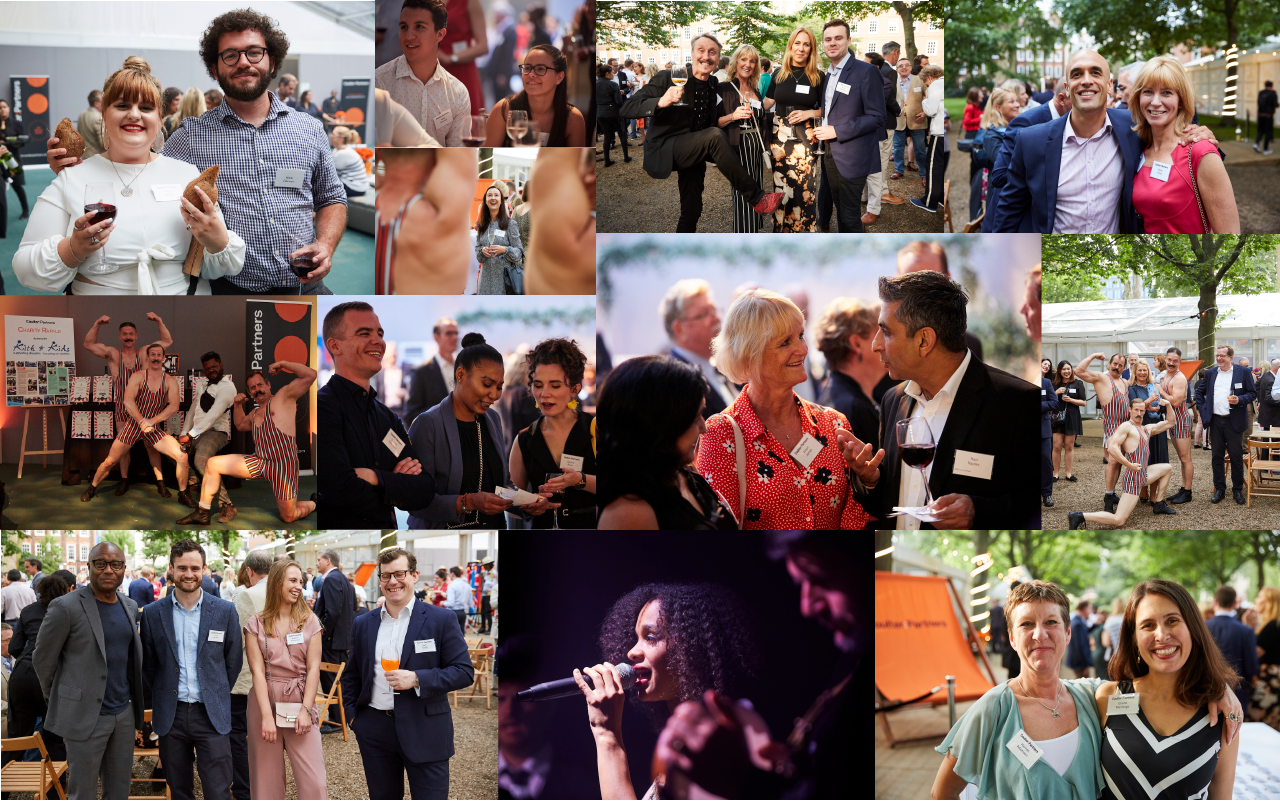 Thank you everyone!!